---
Audio to Accompany You
Be moved by music and songs shaped by the area you're visiting. Enjoy stories about the surrounding people and places, and use audio walking routes to learn whilst you travel.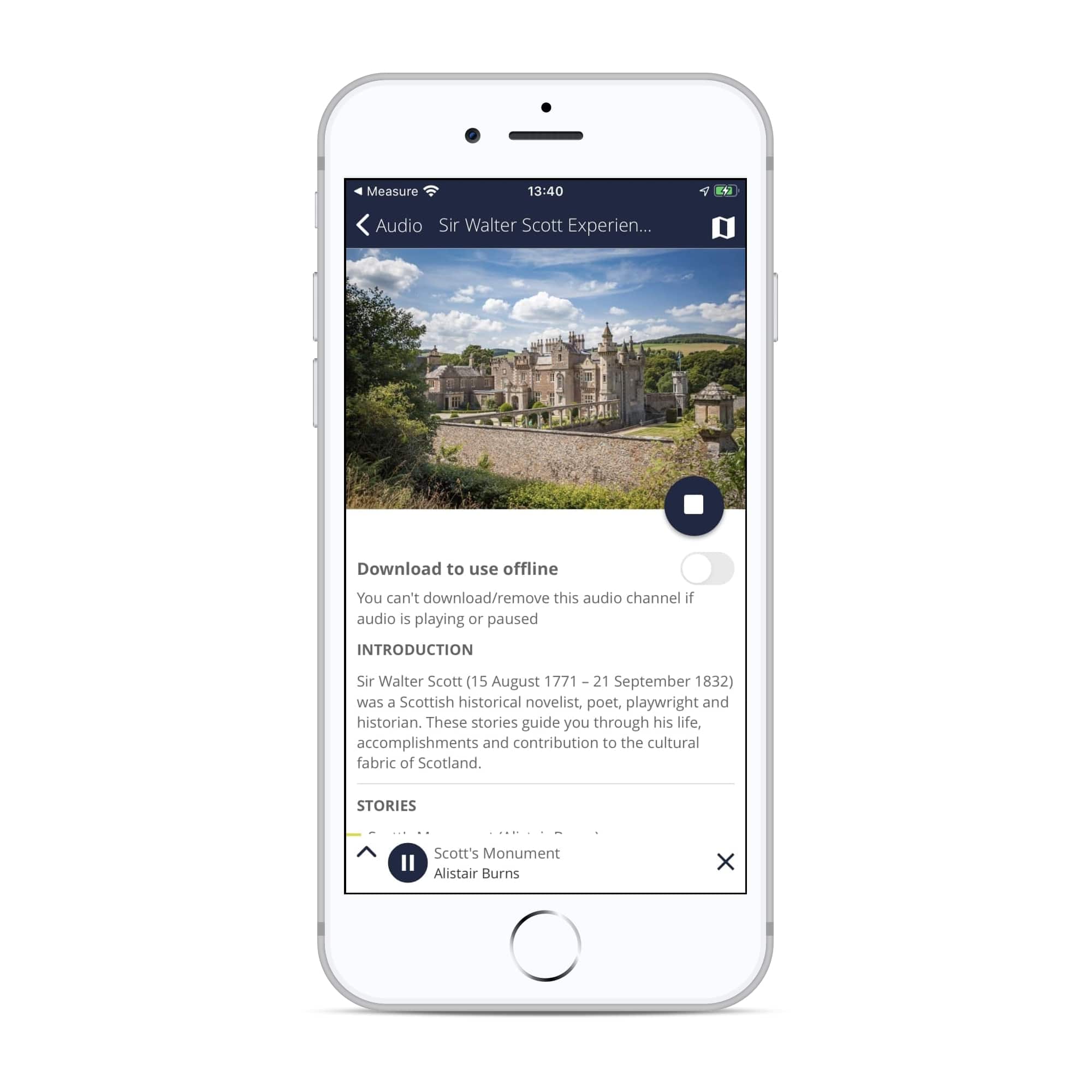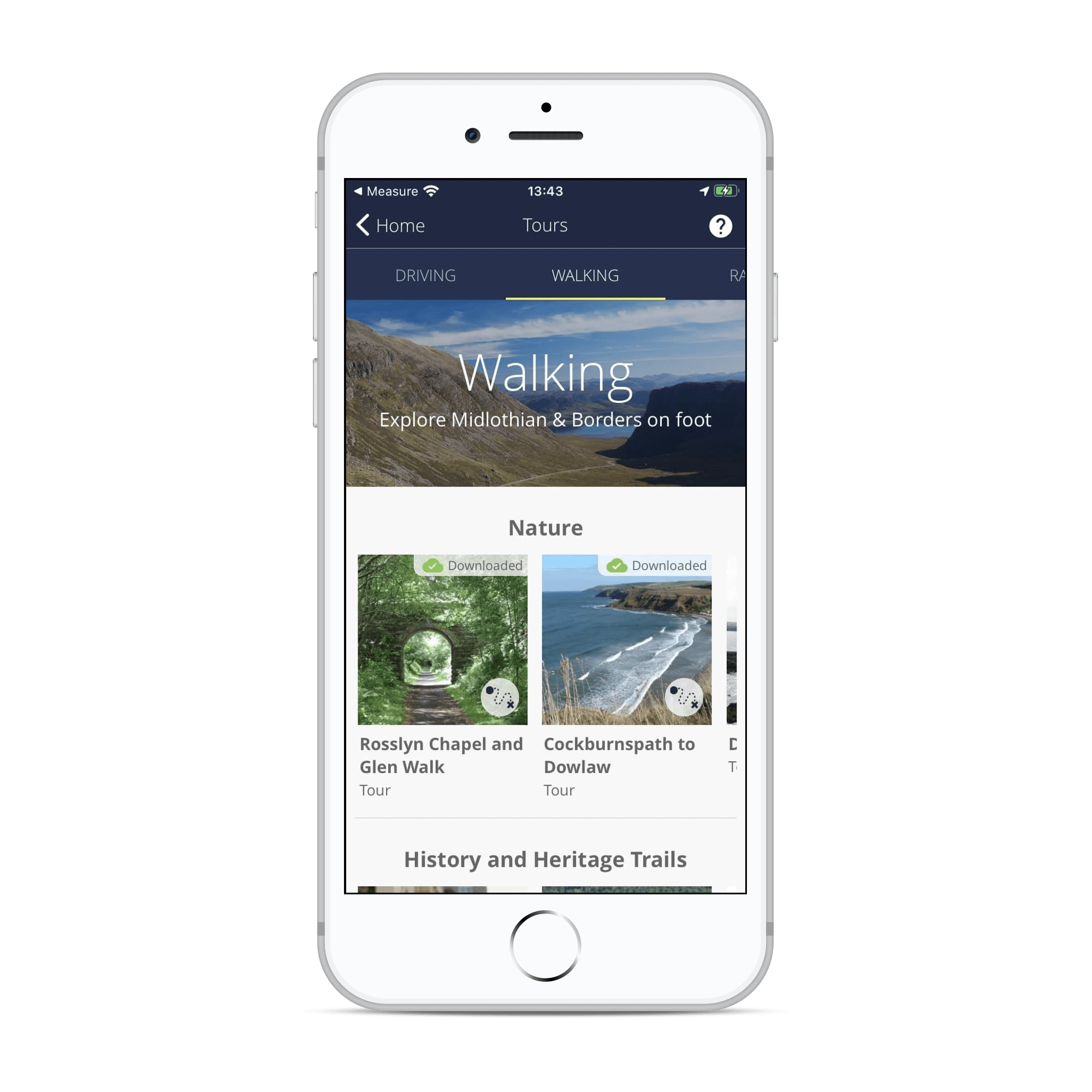 Works Offline
Download routes and channels in advance of your trip for seamless offline functionality. Perfect if you don't have a data package and for areas where connectivity is poor.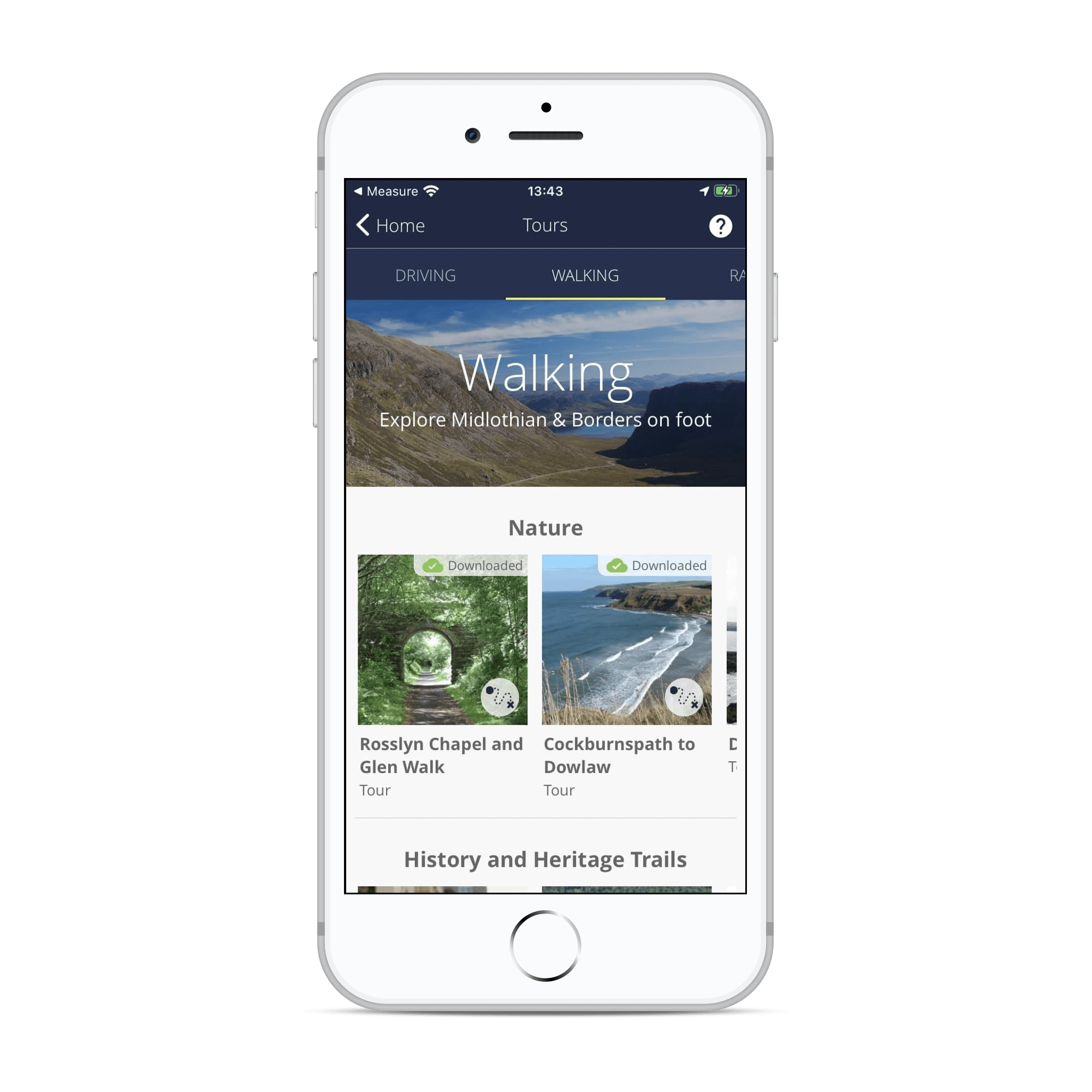 Explore For Free
Access all content within the app for free.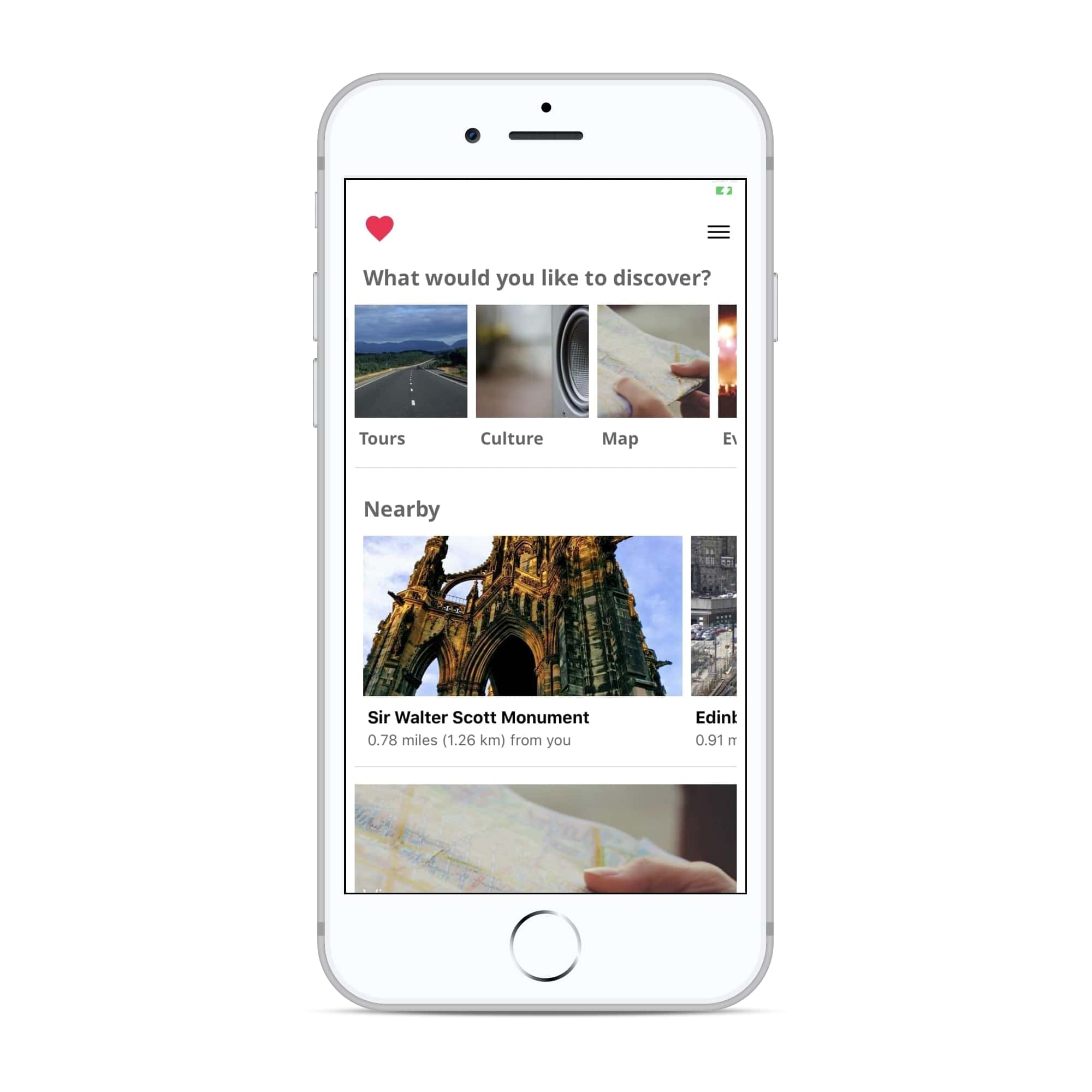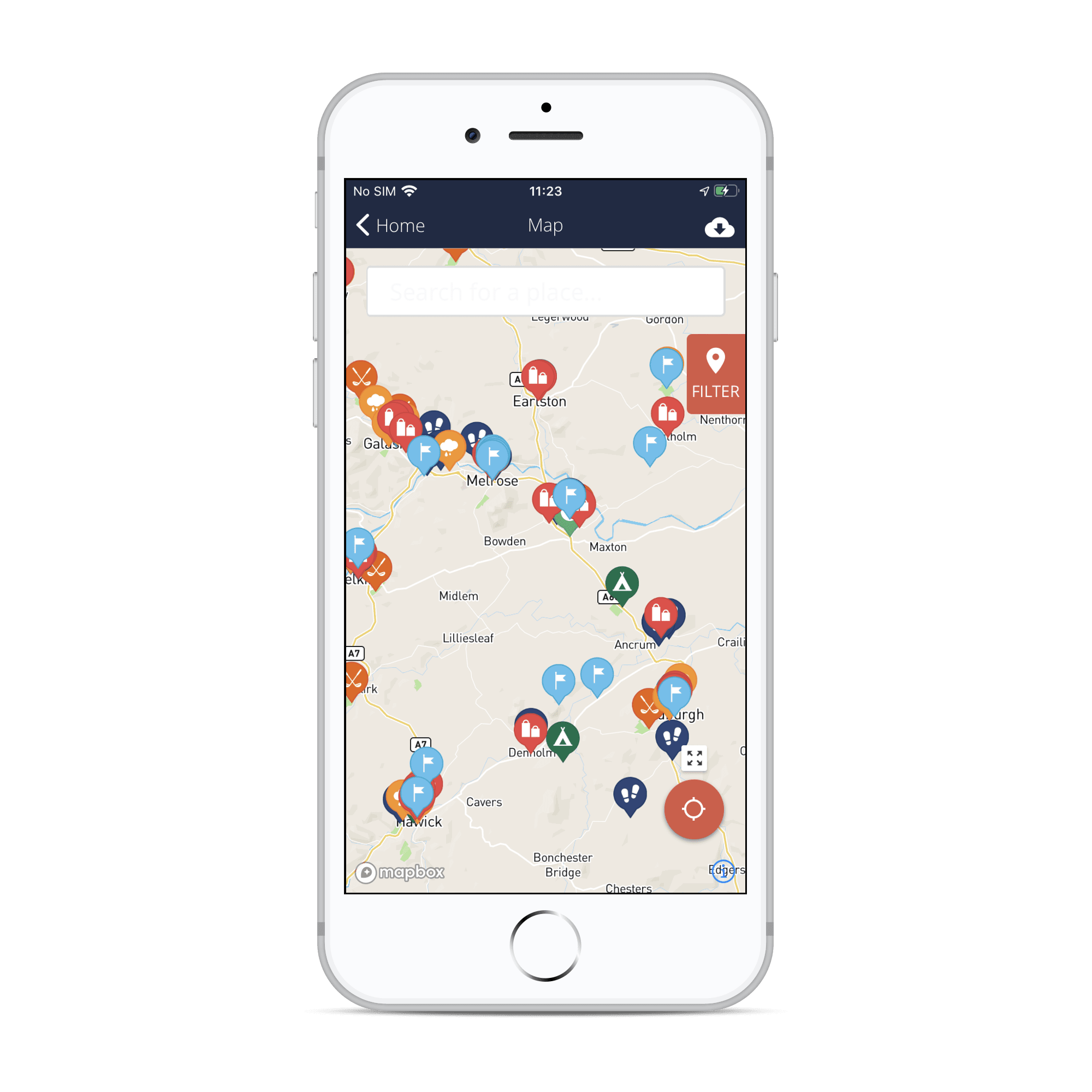 Detailed Maps
Our detailed maps let you easily see what's near your current location, allowing you to explore with confidence. Never feel lost, no matter how far off the beaten track you go.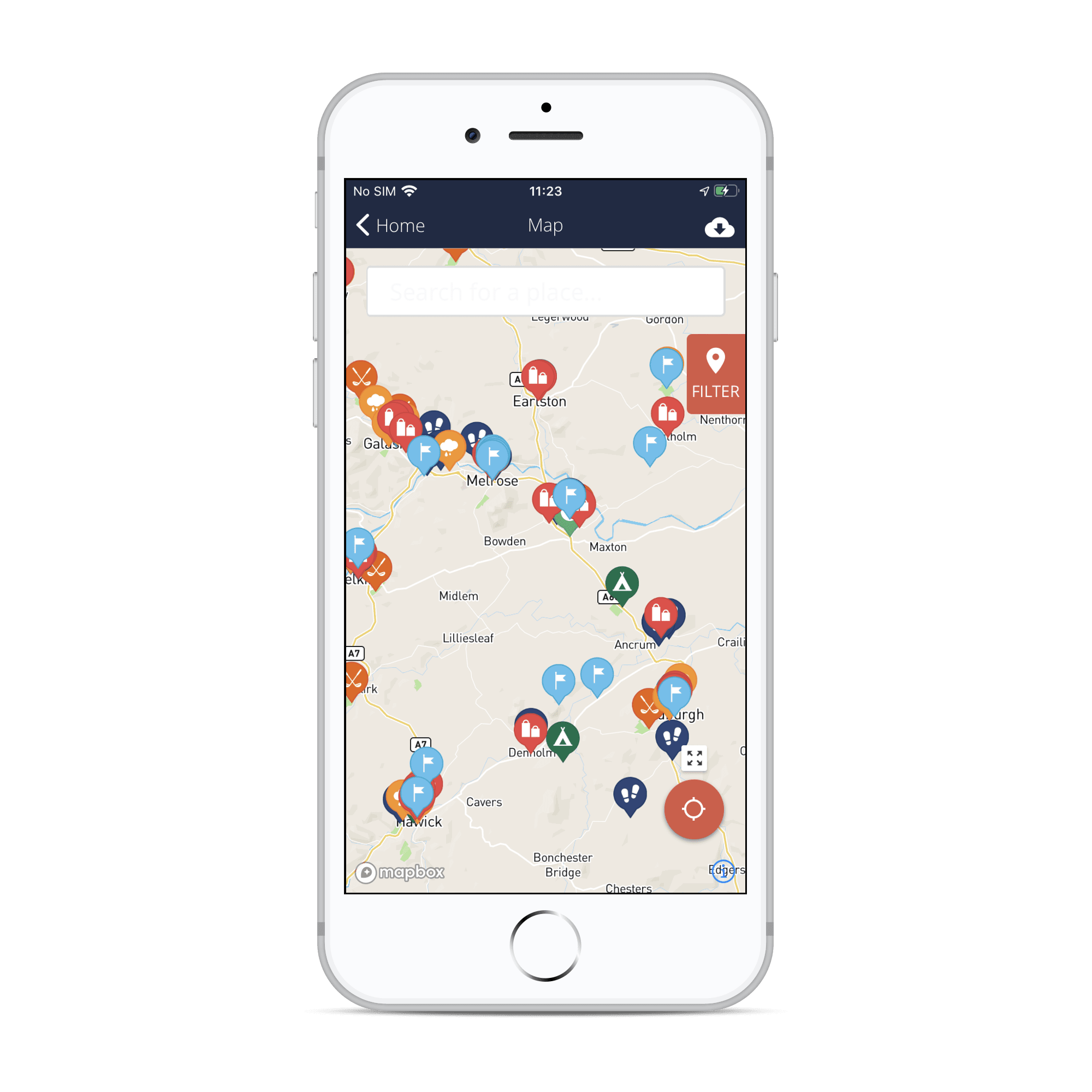 Curated Tours
Our tours have been carefully curated by local experts who know the area best. Uncover the unmissable, hidden gems of Midlothian and the Borders and learn about what makes them so special.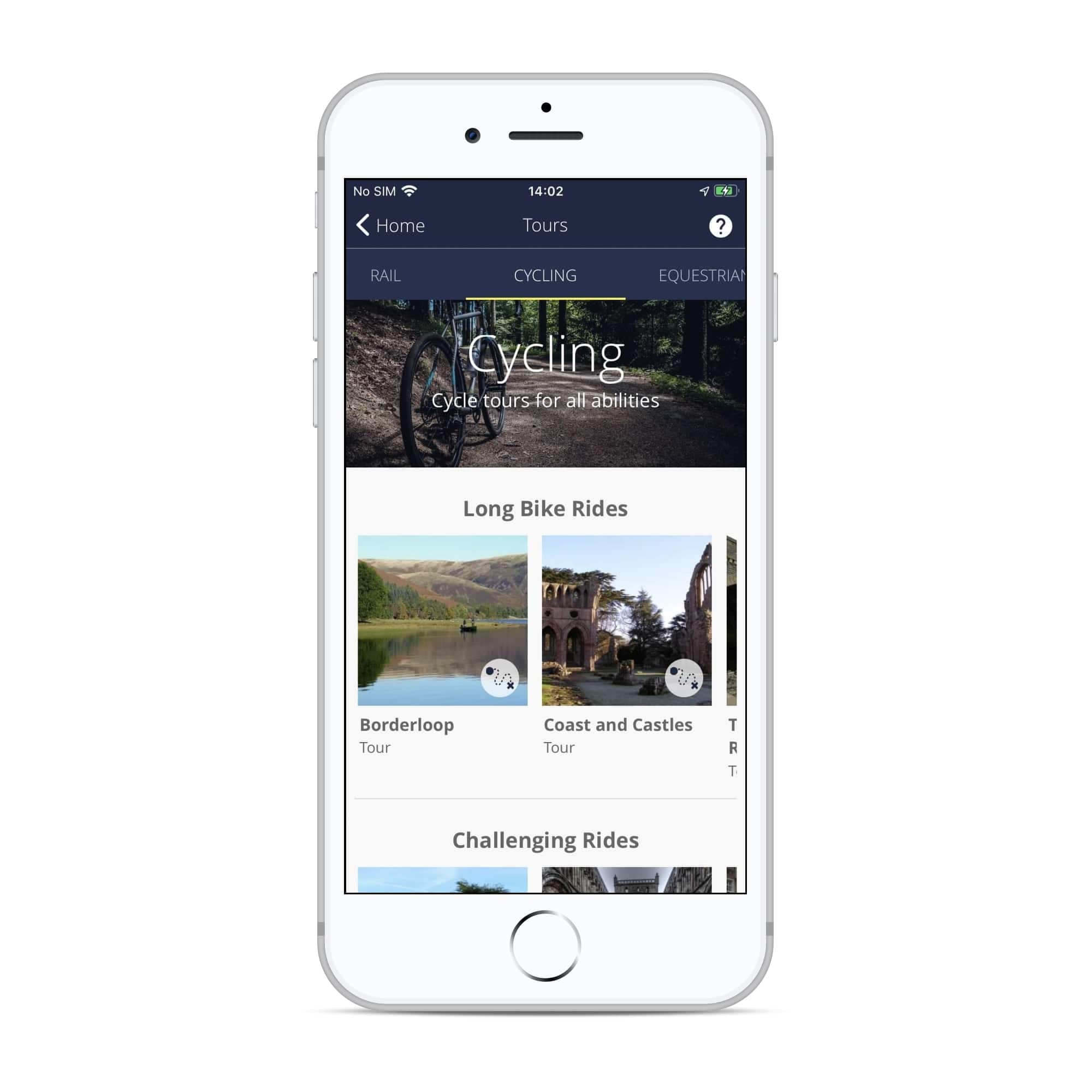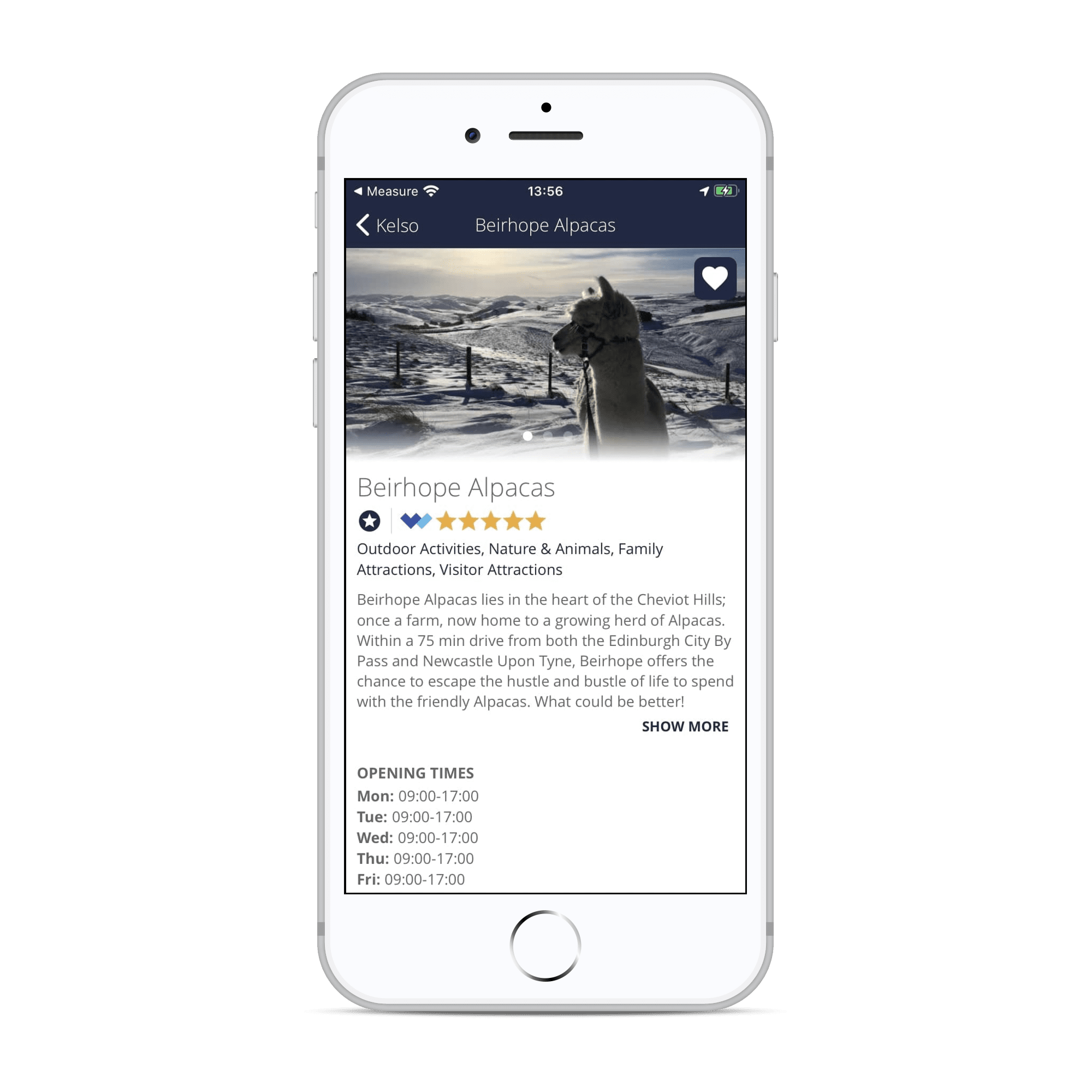 Five-Star Rating and Recommendations
Designed to help you find the best experiences, as chosen by other users.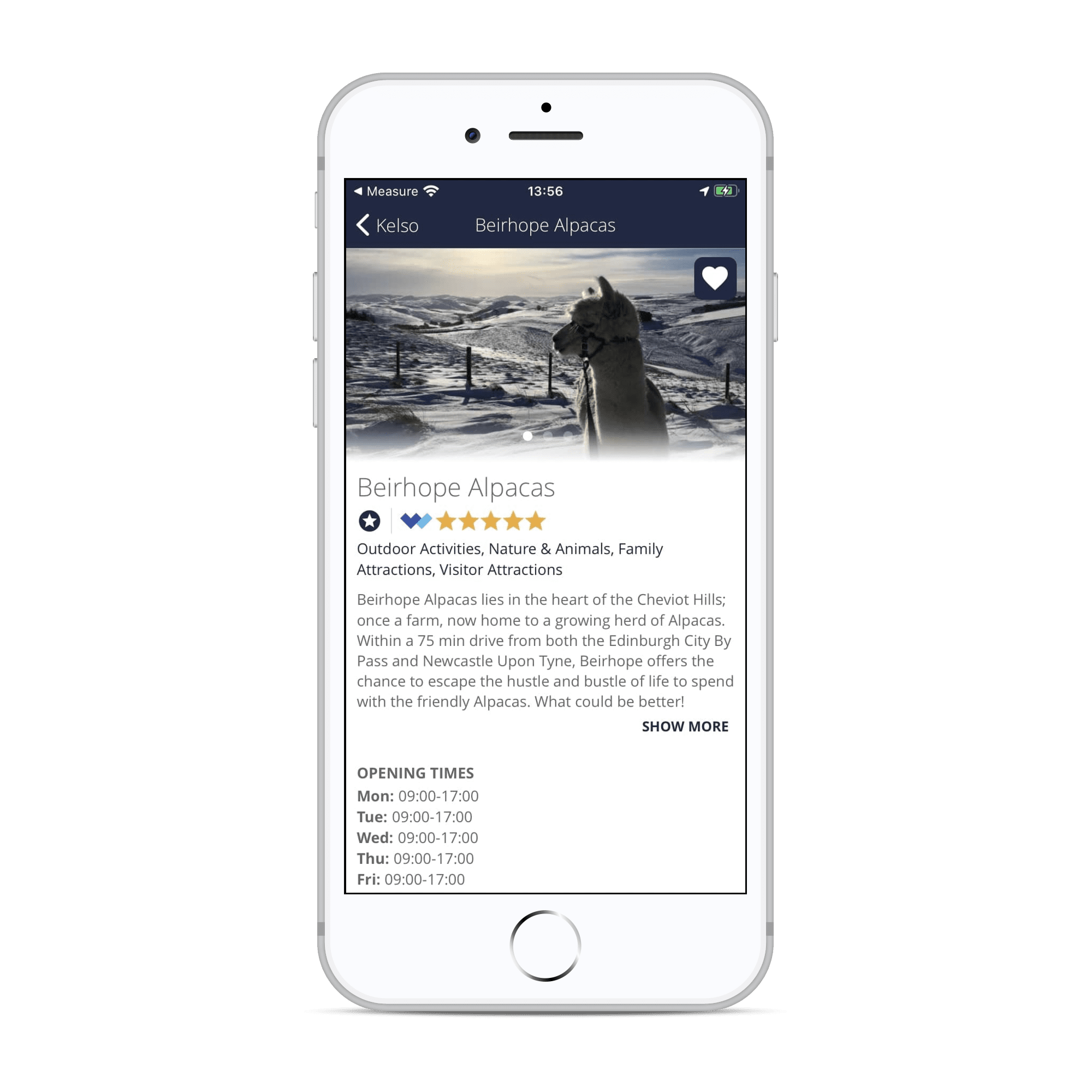 Tailor Your Trip
Powerful map filters let you tailor your trip, whether you want to discover a hidden gem, find a scenic view, marvel at a natural wonder or admire a historic building. Or even just locate the closest car park!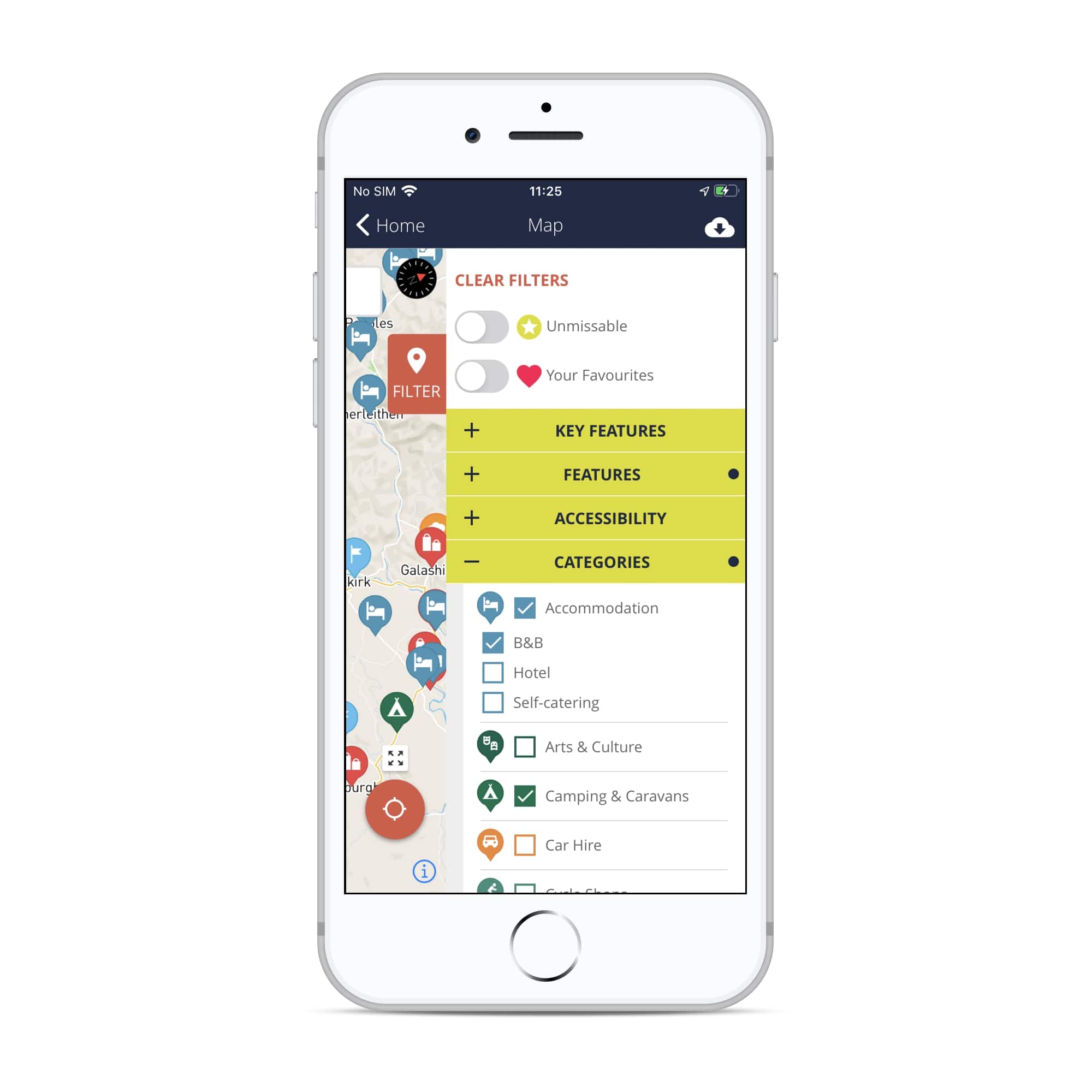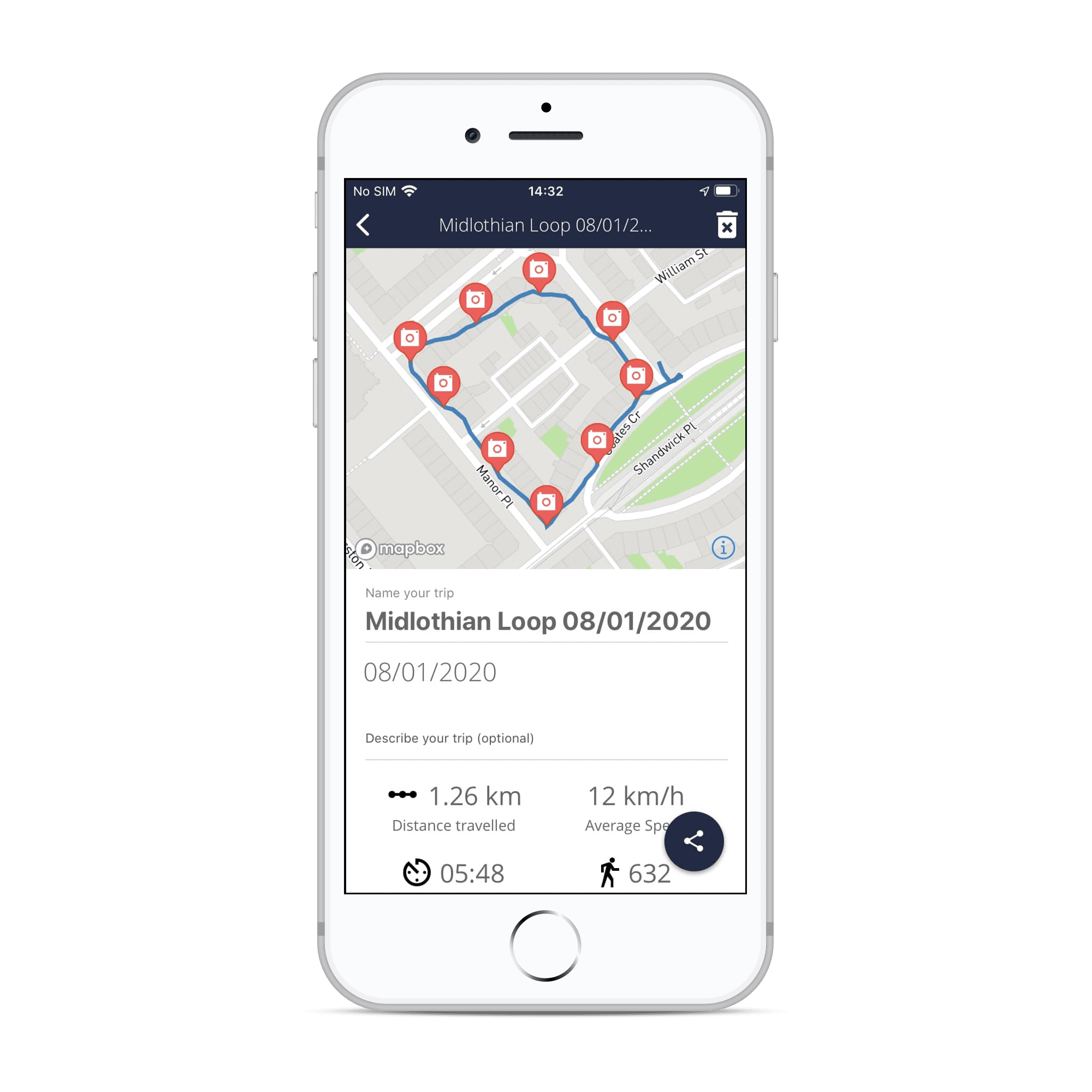 Share your trip with others
Make your journeys even more memorable by adding photos you've taken along the way into your personalised Travel Journal.