6 Reasons why Alchemy Live is Unmissable
Every year, the Alchemy Film and Moving Image Festival brings the very best in experimental film to the Scottish Borders. With the small town of Hawick transformed into the area's premier film town, festival visitors can expect a lineup of mesmerising film programmes, homegrown as well as international talent, and so much more.
This year's festival, however, takes a new approach. Back for its tenth edition, it has been transformed into Alchemy Live! Taking place as a worldwide event, Alchemy Live will be streaming free online from 1 – 3 May. Once again, directors Rachael Disbury and Michael Pattison have put together a world-class programme, featuring 72 new films in 15 programmes.
So, tune in for three days of arts and culture – from Scotland straight to your sofa. If you're still wondering if Alchemy Live is for you, here are 6 reasons why this year's festival is unmissable.
---
1. Curated in and streamed from Hawick
Welcome an established Borders event into your home and connect with its community. Alchemy Film & Arts was founded in Hawick and has been producing film events in the town since 2010 – including screenings, exhibitions and its internationally renowned annual flagship event, Alchemy Film and Moving Image Festival. Specialising in experimental film, the festival is the biggest of its kind in Scotland and one of the most important of its kind internationally.
2. Free and accessible worldwide
Alchemy Live is available as a free stream, so all you need to access it is an internet connection. This is particularly important considering rural isolation and the cultural impact that social restrictions are having on communities. Also, by making the festival available for free, Alchemy continues its commitment to equality, diversity and inclusion. Not only does a core percentage of the programme each year combine established and emerging artists, it also merges the international with the local.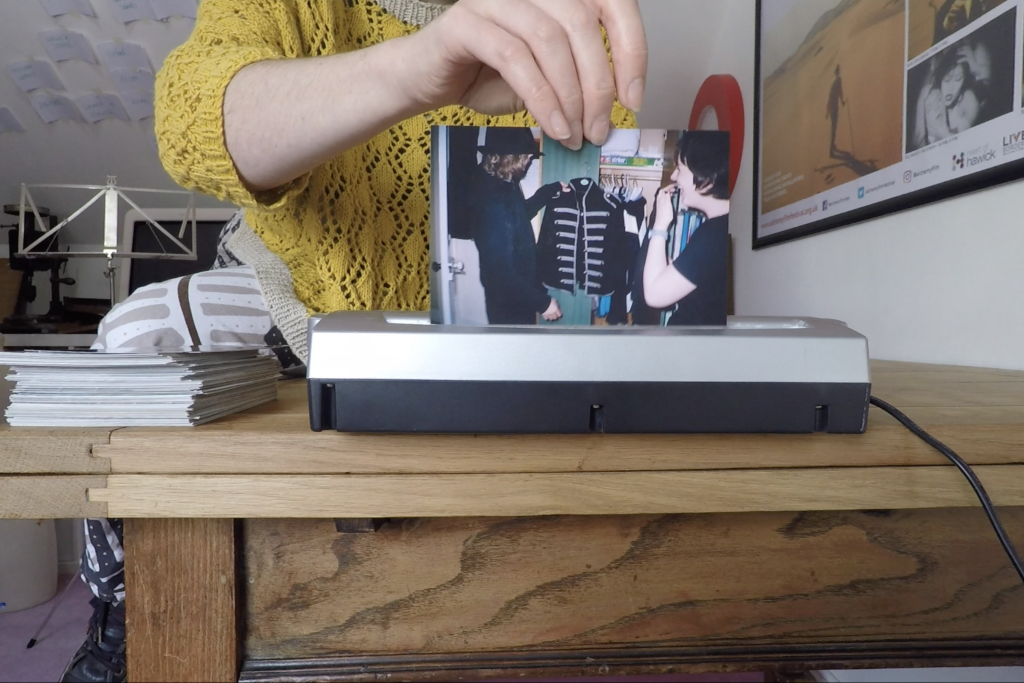 3. World premiere of new film by Galashiels artist
The festival's 'Still Processing' programme features the world premiere of Photograph by Galashiels-based artist Jessie Growden. In her latest short film, she channels Marie Kondo, and two songs whose sentimental value was dubious to begin with, to destroy photo after photo after photo. Her weapon: Granny Duncan's shredder.
Growden is a current artist in residency with Alchemy, working on research into Hawick's old Peter Scott Knitwear mill. This will culminate in a film exhibition exploring the identities, industries and stories of the town as part of the ongoing Once Upon a Time in Hawick project.
A former student of Hawick High School, Growden is also an active member of the Moving Image Makers Collective. The dynamic group of Scottish Borders-based filmmakers emerged from an Alchemy Film & Arts community filmmaking project in 2014.
4. Timely and topical curation
Alchemy's themed curation this year truly speaks to the moment. Many of the short films have been united under themes very topical in a time of social distancing. On the festival's first day, the programme 'Ghost Dwelling' explores off-the-wall perspectives on habitat, redefining what the concept of home might mean. Later, the films in 'All Happy Families' explore the pain and joy of family. 'That Was The Week That Was' brings together shorts exploring the potential of crowds…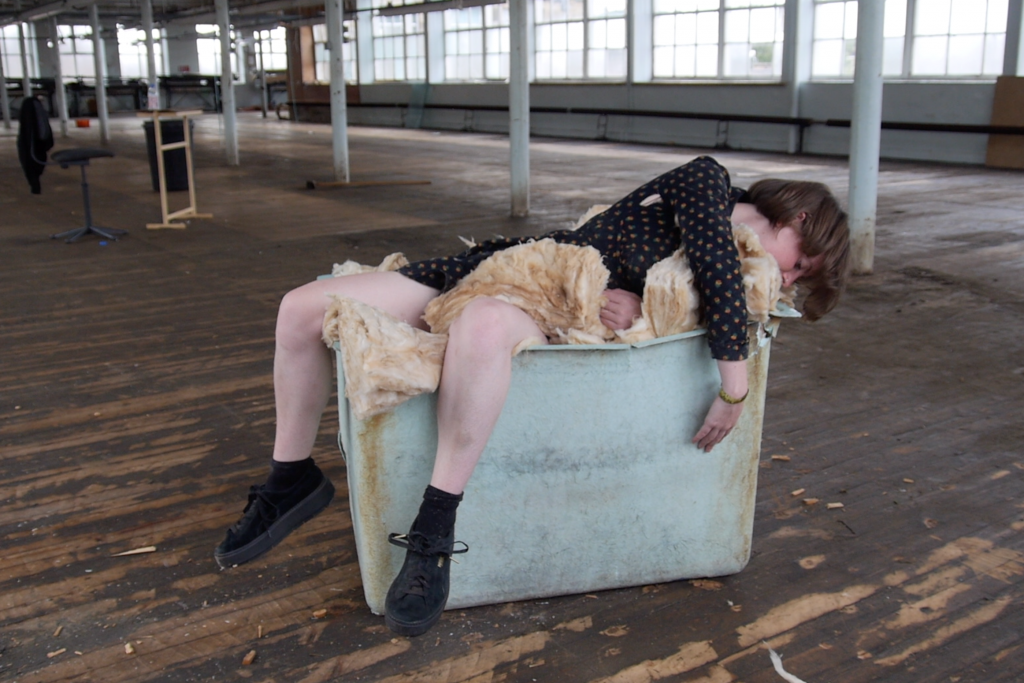 5. Embrace the Strange!
As the world turns digital, and everyone begins to suffer from option paralysis – spending hours deciding what to watch on Netflix – Alchemy offers something genuinely different, a curated platform for high-quality experimental film. Each and every film is personal and handmade. Alchemy Live represents a one-off opportunity to experience them from the comfort of your own home!
6. Something for everyone
Alchemy Live really does have something for everyone, from the avant-garde purist to those interested in seeing something made locally. This year's programme features 72 films, including two feature-length films – one about Argentina's dictatorship, the other about the home movies of a hosiery mill owner from Pennsylvania. There's even a DJ set, and Soupalunch Heroes, a brand new film made with Hawick-based community group Reaching Out as part of Film Town, Alchemy's community filmmaking project.
---
How to watch Alchemy Live:
The livestream will be available 1 – 3 May on the Alchemy Film & Arts website. Check the schedule for the full lineup and more info on the films.
Each programme screens as a one-off stream at advertised times – no repeats! It'll be a bit like sitting down in a cinema or tuning in to an old analogue telly.